P3 Maths
by Kumar
(Singapore)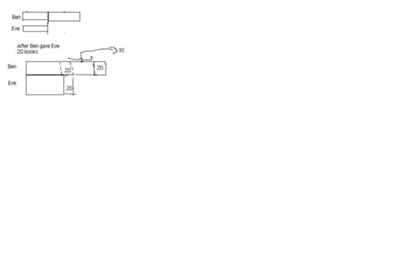 Ben Had twice has many books as Eve.If Ben gave Eve 20 books,Ben will have 10 more books than EVe. How many books do they have altohether?


My Solution: I solved till Ben had given 20 books to Eve. Attached is my model drawing.

Please help me in finding total number of books.

Zach's Answer:


Join in and write your own page! It's easy to do. How? Simply click here to return to Ask Grade 3 Question or Post Answer/Comment.